The view from Lyme Regis
// Jurassic
Of all the places to look for ammonites in Lyme Regis, apart from the gift shops, Monmouth Beach is the easiest. They are littered around almost everywhere, but you can't take the big ones home or hammer away at them. The one below was about the size of a bagel, attached, with others, to a rock about the size of a Ford Fiesta.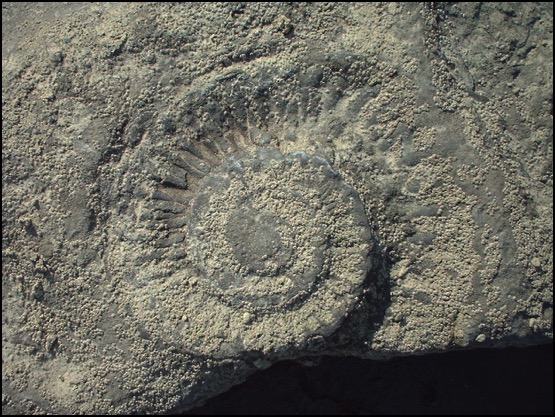 (Below) Golden Cap - at 626 feet, the highest point on the English south coast - as seen from Lyme's eastern 'beach' the Broad Ledge - also good for spotting Ammonites up to 3 feet across.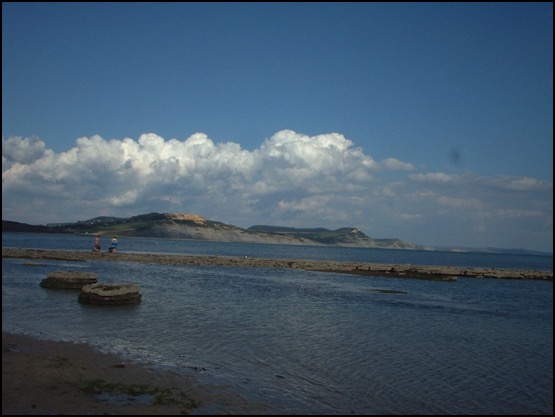 Here's a view looking the same way, but from Charmouth - a few miles east along the coast. The golden cap of rocks - called, with refreshing simplicity, Golden Cap - forms the highest cliffs on the south coast. Note the hoards of people walking the beach in search of fossils.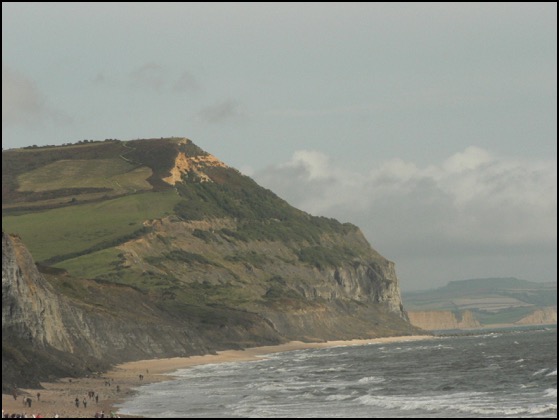 From the same spot on the cliffs at Charmouth you can look back towards Lyme Regis. This picture was taken on a bright autumn day, with a dramatic looking storm heading in from the north west.