// Carboniferous
A series of parking spots running down Cliff Road in Cheddar Gorge from which to admire arguably the most beautiful gorge in Britain. And the further down the gorge you go, the more sublime the view.
View Larger Map
The gorge was carved out in periglacial conditions during the recent glaciations of the current Ice Age. Though too far south to have had glaciers, water in the limestone from which the gorge walls are made, froze and rendered the normally permeable rock impermeable. Meltwater floods in the summer months flowed over the limestone and cut a deep channel which is the gorge we see today.
From the foot of a gorge in Somerset to the top of something similar - still on the Carboniferous limestone, only on the other side of the Bristol Channel at Symonds Yat Rock, between Monmouth and Ross-on-Wye.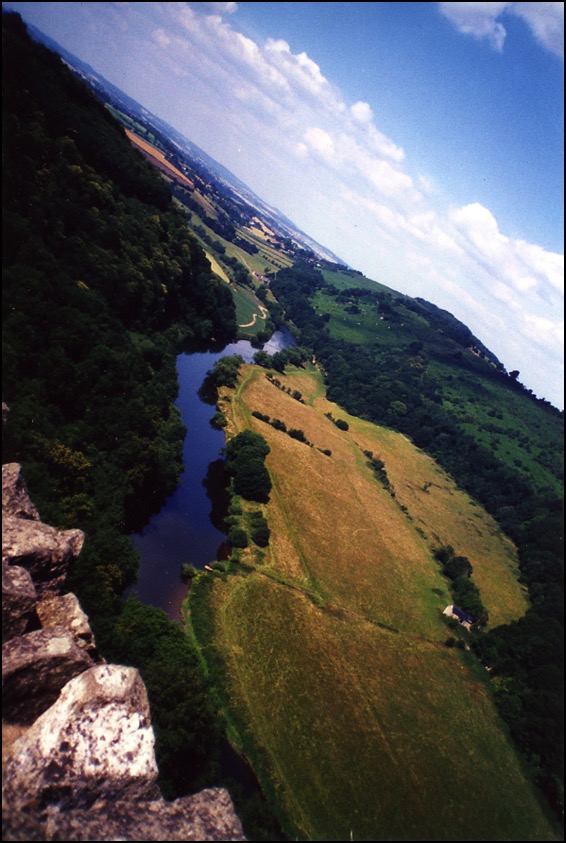 It's only a very short walk from the car park and thousands come every year to see the view up and down the River Wye. It's home also to Peregrine Falcons, Buzzards and Goshawks and is well worth the detour. It also makes an excellent place to watch the
stars at night
, according to some.
View Larger Map