Lay-by of the Week
From the A498 in Snowdonia, North Wales comes this splendid post-glacial landscape with views of Llyn Gwynant, a mile or so south of the Pass of Llanberis, a stone's throw from Snowdon itself.
View Larger Map
If you pan to the right, you'll see the lay-by itself. Further down the A498 there is a closer view of Llyn Gwynant on a sharp bend of the road and excellent views up the valley - an enchanting vista on a fresh spring morning.

View Larger Map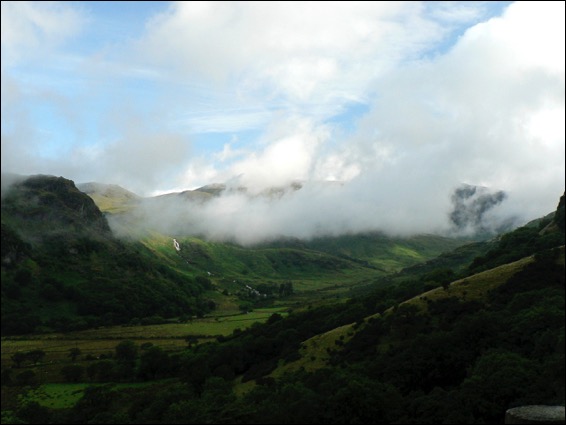 View up the Gwynant Valley.