The Lie of the Land
and the People's Book Prize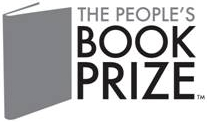 Late one night, during a random Google-crawl for stuff to furnish this blog with, I discovered that my book - the BLC's unofficial manual, The Lie of the Land - has been entered into a national book competition - The People's Book Prize. This was something of a surprise to me.
The People's Book Prize is a new competition where there is no panel of judges - except the public. Vote for your non-fiction favourite at
http://www.peoplesbookprize.com/section.php?id=2
- you have to register first to prevent any underhand behaviour (my underhand behaviour, not yours), but you get to vote for up to three books in each category. Voting for this round closes in February.